Website development
---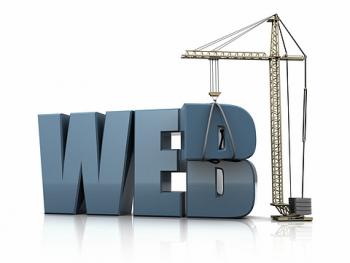 If you need a new website or you would like to redesign your old website, you are on the right place. GRANDIOSOFT is here to help you to create a smart and stylish presentation on the web.
Keep your website updated
Edit the content of your website anytime you want. The easy-to-use content management system developed by GRANDIOSOFT will for sure satisfy every customer.
Features:
Design – you can choose your design from a huge list of website templates, or as well you can order a unique, professional design for your new project.
Content management system – together with your new website you will get access to the content management system (CMS) of your website, with which you can keep your website always updated. You can edit texts, photogalleries, tables, forms, etc.

This

content management system developed by GRANDIOSOFT is easy to use, programming skills are not necessary. You just need a browser with an internet connection.
The system is evolved constantly, new features can be added anytime

on request

.
Content of your new website – I can provide moving all the texts and photos from your old website to the new one, or as well you can send me the materials, which should be added to the new website.
Search engine optimization (SEO) - optimization for search engines is a very important part of every website. To reach good positions in search engines like Google, Bing, etc. it is necessary to have lot's of unique articles on your website, well prepared page titles and of course valuable backlinks from related websites.
Optimization for browsers - Your website will work properly in all modern web browsers (such as Mozilla Firefox, Google Chrome, Internet Explorer, Opera, etc.)
Domain and webhosting – Webhosting parameters will be specified according to the main specifications of the project. Of course I can help you to order your domain and webhosting for your new website.